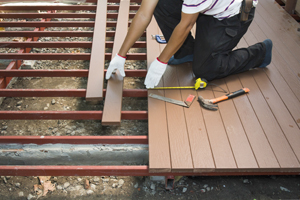 We design and install wooden terraces. For the manufacturing, we are using the highest quality materials and a long-term experience in this field, guarantee an excellent job quality.
During the installation of  wooden terrace, it should be kept in mind to leave a gap between the boards – not less than 5 mm and not more than 10 mm in case that the wood could naturally move during the changing seasons, and to purpose a water escaping system of ventilation. To improve the drainage of the terrace and to avoid a water as much as possible, it is a possible to have a minimum slope set. For a better water drainage – it is possible to use the glued boards.
We are working both with lithuanian and tropical timber, so we are offering a wide selection of timber.